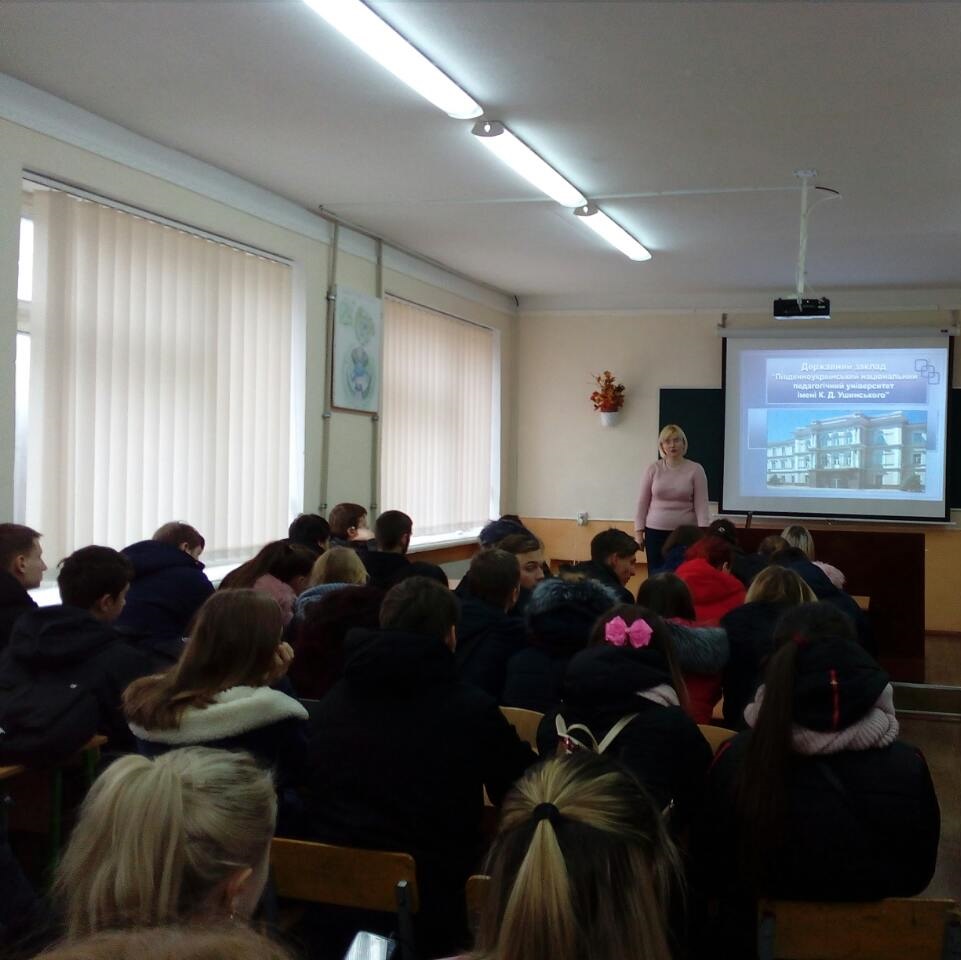 November 30, 2018, the lecturers of the Department of Educational Management and Public Administration held a series of meetings with graduates of the educational institutions of Bilhorod-Dnistrovsky and presented them a new specialty "Public Management and Administration".
The students of Bilhorod-Dnistrovsky comprehensive secondary schools №1, 2, 3, 4, 5, 6, Belgorod-Dnistrovsky district lyceum "Priority" and graduates of Bilhorod-Dnistrovsky pedagogical college, Bilhorod-Dnistrovsky marine fishery technical college and Bilhorod-Dnistrovsky college of natural resources, construction and computer technologies, the conditions for admission to higher education in 2019, the peculiarities of admission to the specialty "Public Management and Administration", prospects for their training and further employment were also presented.
Future students had an opportunity to communicate with university lecturers and discuss important issues.