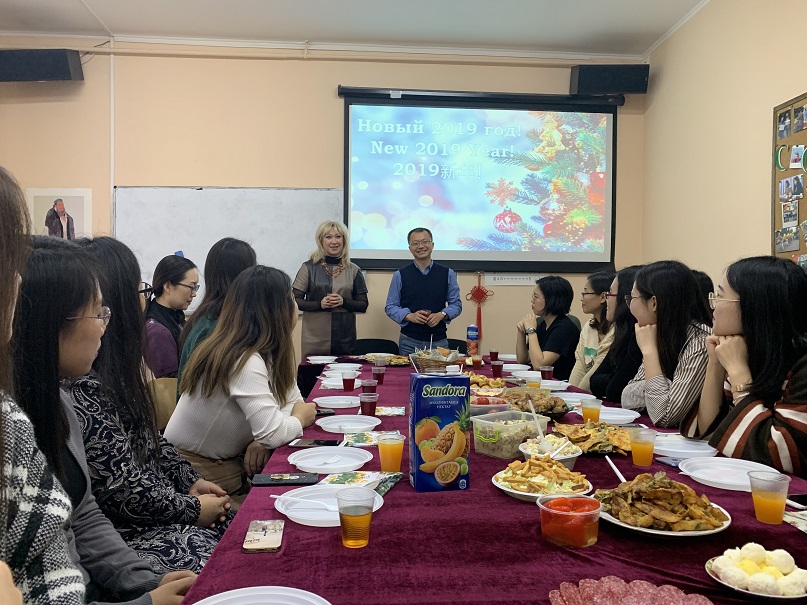 December 27, 2018, the Faculty of Foreign Languages ​​and the Educational and Cultural Center "Confucius Institute" of South Ukrainian National Pedagogical University named after    K. D. Ushynsky held a festive event "Ukrainian New Year ", which was attended by Ukrainian and foreign students, students and teachers of the Chinese language courses.
The Dean of the Faculty of Foreign Languages, Olexandra Volodymyrivna Popova and the co-director of the "Confucius Institute" Ding Xin, congratulated on the upcoming New Year holidays. During the event, students demonstrated their culinary talents. Chinese national dishes were highly appreciated by Chinese students and teachers.
Such events promote familiarity with the rich culture and traditions of partner countries and cohesion of student youth within the framework of intercultural communication.