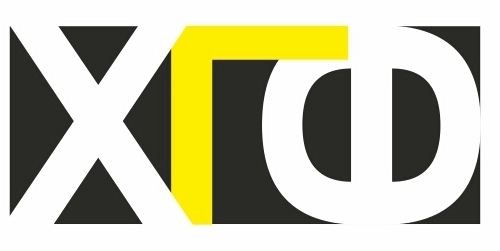 The development of art pedagogical education in Ukraine began in 1965 with the opening of the Faculty of Arts and Graphics at the university. Over this period, almost 3,000 teachers of Fine Arts, Technical Drawing and Artistic Labour have been educated.
The oldest and the most important centre for training future teachers of fine arts, technical drawing and technology education in Ukraine provides undergraduate education (Bachelor's and Master's degrees). There are three departments at the Faculty: the Department of Fine Arts, Theory and Methods of Applied and Decorative Arts and Graphics, and Art Technology and Professional Education.  
Education in the specialties "Fine Arts, Decorative Arts, Restoration", "Secondary Education (Fine Arts)", "Secondary Education (Handicraft Education And Technology)", "Professional Education (Design)" is provided by 9 Doctors of Sciences, professors as well as 30 Candidates of Sciences, associate professors, who are committed to educating qualified specialists, creative personalities with the developed sense of taste, profound knowledge and mastery. Specialist disciplines are taught by qualified lecturers together with distinguished artists, members of All Ukraine Association of Technological and Vocational Education, members of National Commonwealth of Artists of Ukraine, who pass their creative experience gained throughout the years alongside with professionalism and mastery of outstanding Odesa school of painting.
The Faculty of Arts and Graphics collaborates with similar educational institutions of Europe, the USA and Canada; works closely with the Clausthal University of Technology (Germany); the educational research and information centres of Turkey, Israel and Confucius Institute (People's Republic of China) are involved into the educational process of the Faculty.     
The Faculty organises international and interregional creative and research projects. The lecturers study topical issues of the theory of fine and decorative arts, methods of artistic and art technology education, theory and practice of educational process management; take part in international, all-Ukraine, regional art exhibitions, forums, symposiums, conferences on a regular basis. The students represent the Faculty honourably at regional, all-Ukraine and international exhibitions; show excellent results at creative contests, academic competitions; master extra specialisations in order to be competitive in the contemporary artistic and educational space.  
The Faculty address: 2/4, Staroportofrankivska Str., Odesa, Ukraine, 65029.
Telephone: +38-048-731-76-45.
E-mail: This email address is being protected from spambots. You need JavaScript enabled to view it.net