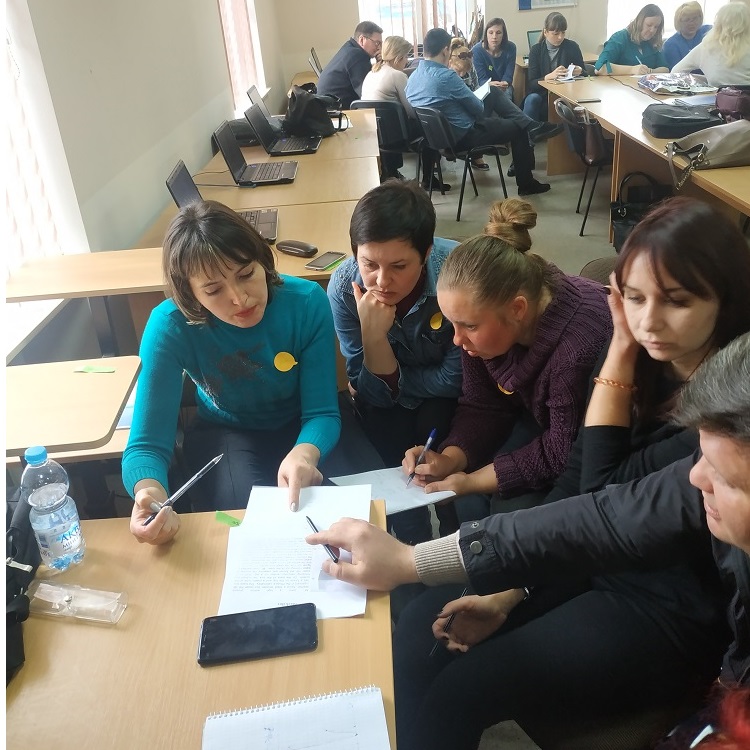 March 26-29, 2019, at South Ukrainian National Pedagogical University named after K. D. Ushynsky a training for teachers was held. The training session has been conducted within the framework of the MoPED project supported by the European Commission and Erasmus +.
During the training, actual topics and issues related to improving the quality of education at school have been considered.
Training topics:
Computer Science Applications in the Teaching Science at School;

Developing entrepreneurial competence for an entrepreneurial person;

Computational Thinking;

The Black-Box Activity;

Co-creating inquiry spaces for your lesson using Go-Lab Ecosystem.
More than 30 teachers from Odesa region have participated the training activities.
Training session has been conducted by the teachers of SUNPU: Dr. of Pedagogical Sciences, Associate Professor Oleksandra Ordanovska and Ph.D. Volodymyr Chernykh.